INCORPORATE AND MANAGE YOUR UK COMPANY ONLINE
Set up your Company in the United Kingdom in less than 48 business Hours.
Business bank account with a bank of your choice
Physical company's address in the heart of London and mail forwarding by email.
Complete office solution including a dedicated account manager.
Your company's incorporation, legal, accounting and tax are managed by accredited UK firm
UK Company Formation Made Simple
Your company's incorporation, legal, accounting and tax matters are all handled in a confidential and efficient manner by UK Qualified Consultants
UK Incorporation Certificate and Share Certificate (proof of ownership) are sent as part of your incorporation pack. We can also arrange for the originals to be sent to you by a courier 
Set up and Manage Your Company with Accredited UK Firm
Our accreditation, transparent pricing and outstanding diligent services are the reasons why our firm is a top rated leading service provider
Trusted Accredited UK Firm
Our consultants have a wealth of knowledge and over 10 years of experience working with clients from all over the globe, supported by a panel of high-end lawyers and experts in corporate services and international tax law. Fabaci is an ACCA accredited UK firm (The Global Body of Chartered Certified Accountants), ensuring that services provided are diligent and of a high standard.
Comprehensive Solution 
Our all inclusive packages do not only include your company's formation and bank account opening but they also include everything required to maintain your company in good standing and meet all legal requirements in the UK. All your company's accounting, secretarial and tax requirements are provided as part of our packages.
Our Price Guarantee 
One of our core values is transparency and therefore all our packages include unlimited support and advice and we never have any hidden extras. We work with fixed fees. Our all inclusive packages, support and expertise are provided at a local rate and therefore we are able to give a guarantee that our prices can't be beaten by any other firm in the market.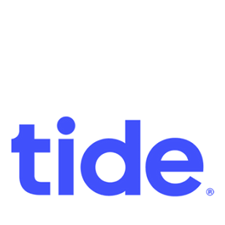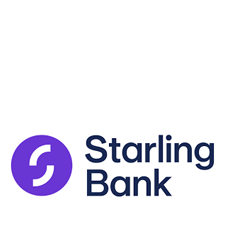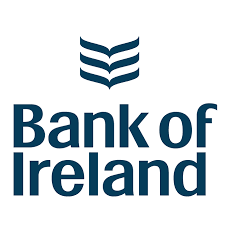 Frequently Asked Questions
Forming a company in the UK
Commonly asked questions in relation to legal structure, requirements and taxes in the UK
What are the benefits of setting up a company in the UK
The UK offers foreign businesses a stable political environment and friendly economic climate. A UK company will simply give you access to the financial capital of Europe while safeguarding your assets.
What are the requirements to form a company in the UK
A UK company must have at least one director and one shareholder (director and shareholder can be the same person). It also must have an address in the UK where the government can send correspondence to the company.
What is the minimum capital requirement for UK limited companies
There is no minimum capital requirement, however at least one share must be issued on incorporation. The initial share capital can be as little as £1.
What taxes do companies pay in the UK
Limited companies are subject to corporation tax of %19 on their net profits (sales minus all allowable expenses).
After forming my company what are the legal requirements to keep my company in good standing
Each limited company must submit the following on yearly basis:
Annual financial statements with Companies House (Companies registrar in the UK)
Annual company's tax return with the tax authority in the UK (HM Revenue and Customs).
Annual confirmation statement with Companies House which is a statement confirming any changes of share capital, directors and or shareholders.
The above is the absolute minimum for UK limited companies, including inactive companies.
Additionally, for companies that are VAT registered. A VAT return must be filed with HM Revenue and Customs on quarterly basis.
For companies that have employees based in the UK, payroll filing is required on monthly basis.
Who should consider setting up a UK company
Investors
Property owners
E-commerce
Traders
Expats
Do I need to register my company for Value Added Tax (VAT)
A company must register for VAT when its turnover goes over £85,000. Being VAT registered means you will need to charge VAT on your sales but you will also be able to claim back VAT paid on your expenses
A company can choose to register voluntary for VAT, if required. Depending on your type of business, this can result in cost savings
Can I use my company to obtain residency in the UK
Setting up a company in the UK doesn't on its own entitle you to a certain residency status, however it may ultimately facilitate it. Clients who wish to obtain residency in the UK most commonly choose one of the following immigration routes. All information regarding each type of visa is available on the UK government website (links are provided below)
Our Package, Pricing and Additional Services
Commonly asked questions in relation to our package, pricing and additional services
What documentations do I need to provide to form my Company
As per our registration form for each director and shareholder we require the followings:
Valid copy of your passport
Proof of address dated within the last three months ( such as bank statements, utility bill, or official governmental correspondence)
Your documentation can be uploaded using our secure platform as part of your registration form.
How is Fabaci's formation package designed? and how it differs to other firms
Our package is designed to provide you with everything needed to form your company and meet all legal, yearly accounting and tax requirement.
It is compulsory for all UK companies (including inactive / dormant companies) to file their financial statements, company tax return and confirmation statement on yearly basis.
Since one of our core values is transparent pricing (no hidden extras). We thoroughly designed our package to ensure that you are aware of all requirements and to enable you to exactly estimate all fees associated with your company formation as well as the on-going maintenance of the company.
How long does it take to set up your company
We aim to set up your company within 48 hours from the time your company's application form together with all required supporting documents are provided.
One of our consultants will review your application and documents to ensure they are all in order before forming your company. In case we have any questions or further requirements we will aim to contact you within 24 hours.
You can start trading using your company name as soon as your company is registered.
How about banking
Our package includes the set up of digital banking, providing you with business bank account details.
Digital banking allows you to open a bank account without the need to physically be in the UK.
Our bank partner is regulated by the FCA  (Financial Conduct Authority) which is the regulatory body for all banks in the UK.
You can make and receive payments online. You can receive payments in Euros from all countries (except those on the sanction list).
How long does it take to open a business bank account
Once the company is incorporated, we proceed with setting up your business bank account (subject to the bank approval). The process usually takes around 48 business hours however this could take longer subject to the checks performed by the bank.
How can I use my company's address
Your company's address is a physical address located in the heart of London (not a mail forwarding box).
It can be used to receive any correspondence relating to the company. Your account manage will then scan your letters and send you scanned copy by email.
What if the company name is not available
If your proposed company name is not available on Companies House (already taken). We will contact you and request a new name
Is there any additional costs that I should be aware of
No. Our package includes everything needed for the set up and maintenance of a trading company.
Trusted Expert Consultants
Our accreditations
We're a firm of Chartered Certified Accountants (ACCA). We follow the bye-laws, regulations and ethical guidelines of the ACCA. ACCA is the global body for professional accountants. ACCA works in the public interest, assuring that its members are appropriately qualified for the work they carry out.
Our Price Promise
We work with fixed fees, so you always know what you will be paying upfront. We can guarantee that our all inclusive packages, support, expertise can't be beaten by any other firm in the market.